The Multimedia Headrest System includes two high quality 7″ LCD screens, perfectly housed in fully upholstered headrests with a choice of colours. Both Headrest conceal a neatly hidden inset DVD player and both angle-adjustable screens come with 2 wireless 32 Bit Game Controllers.
In addition, the set transmits FM signals of the soundtrack to your car radio wirelessly, so no matter what car or radio, you can choose to have the sounds in the main system.
The set is compatible with a huge range of cars and is adjustable for width from 4.5″ to 7.75″. Remote controls are supplied for both DVD players/screen. You can add an extra A/V source if you wish. Simple, elegant and with wide compatibility as well as the utter ease of installation and wireless inclusion into your audio system.
All components necessary for first-class multimedia are already permanently integrated into the Headrests. The set consists of two monitor headrests with 2 integrated Region DVD players.
For relaxing and relaxed rear seat entertainment in the car, monitors in the headrests are the best solution because the passengers on the rear seat have these in front of them without straining their necks.
Aside from paying Thousands of Dollars to a Custom Car Audio Shop, This system makes a multimedia-based replacement of the original head rests possible – dismantling them is no problem, either. All components are already permanently integrated into the Headrest.
The set consists of two headrests, each having a Huge 7″" TFT LCD monitor. A Sony Brand Laser Reader in our DVD player is also installed into the headrests. The DVD player plays all common formats such as , , DVD, VCD, SVCD, CD, CD-G, MP3, JPEG, WMA, CD-R, CD-RW, and DVCD formats . Using the integrated RCA A/V inputs and outputs of the DVD players, the monitors can be connected one another to view the same movie or the headrests can be used Individually to watch to different movies.
Both headrests are controlled either by using the control panel on the front side or the two remote controls. The power supply is provided by a 12 V connecting cable that can also be run unseen in the vehicle.
Includes 2 ( a pair ) of Dual channel Wireless Headphones.
Specification:
Black Case New Headrest DVD Lcd Package with Wireless Controllers: No messy wires everywhere in your car anymore, your children will enjoy the games much more.
Wireless IR headphones: You have the luxury to watch different movies without fights anymore! Phew!
FM Transmitter: Easy to connect to your quality sound system on your car without hassle.
AV in/out: It's just another convenient thing to connect your AV devices directly
7 inch Sharp TFT LCD screen: Now you can enjoy high quality movies/DVD with this SHARP screen with enough brightness.
USB connectivity, SD/MMC/MS card reader: It provides you the convenience to link with the devices.
Adjustable posts – easy installation: Fits all car seats without problem. they are set at 105mm apart and adjustable to 230mm.
Feature

Benefit

Screen Size:

TWO 7″ LCD

Watch 2 DVD's at the same time

Screen Format:

16:9 wide screen
high definition TFT LCD

Or can watch the same DVD on both screens

Video System

PAL/NTSC/AUTO

Multiple region

Zipper Cover

YES

Protect and cover monitors up when not in use

Color

Black

Color match most of the vehicles seat color

DVD/VCD/CD/CDG/MP4/
MP3/WMA/JPEG/DIVX formats

YES

Multiple format supported

FM Transmitter

YES

Listen to audio over car speakers (no wires attached)

Poles Adjustable

From 4.5″ to 7.75″

Adjust to fit most vehicles

Games

32Bit games

Can play double players or single on each headrest.

Full function remote control

2 wireless remote control

No wire

SD, MS, and MMC
3-in-1 card reader

YES

Can connect to other device or more games

USB Port, A/V in and out

YES

Can connect game system or other A/V signals

multi-language menu

YES

English, Spanish and more

Games Controls

2 wireless Joysticks

Can play double players or single on each headrest.

Two IR wireless
headphone

YES

Listen to audio without messing around
Package Included
2 x headrest 7″ LCD monitor
2 x all-region DVD player
2 x DVD covers
2 x Game Discs
2 x Remote Controls
2 x Wireless Game controllers
2 x Wireless IR headphones English manuals Power and other wiring harness.
Additional Information:
We guarantee that your Headrest DVD Lcd Package will be completely working and operational or we will issue you with an immediate replacement. In addition, we offer a 3 month unconditional replacement warranty.
CARAVAN is our registered brand in China and other countries. The brand consists of three parts: CAR+AV+AN.It indicates that this is an audio/video system in car. We are a leading manufacturer for IN CAR ENTERTAINEMNT products in China. CARAVAN is a fashion, technology leading brand for younger in the world.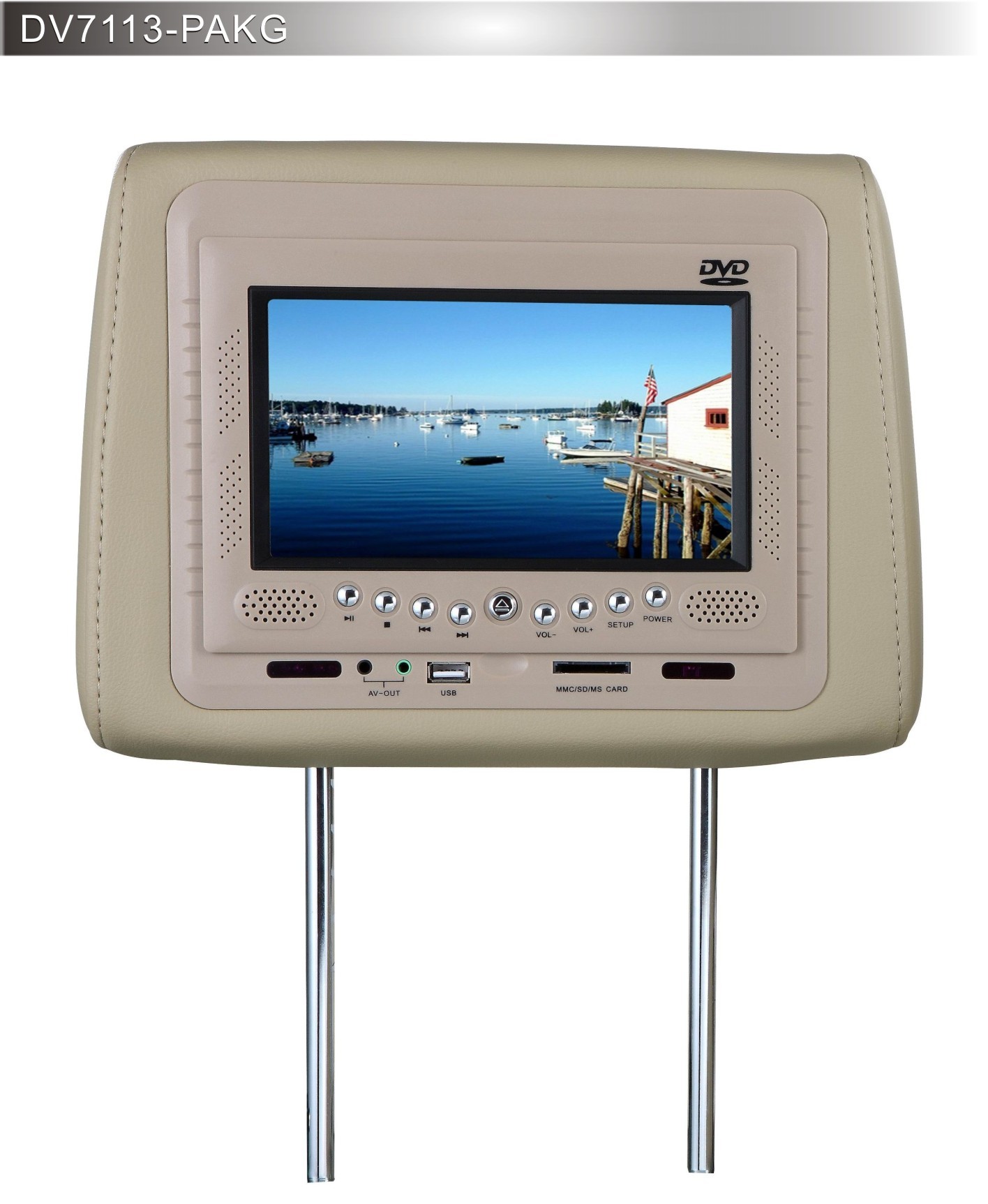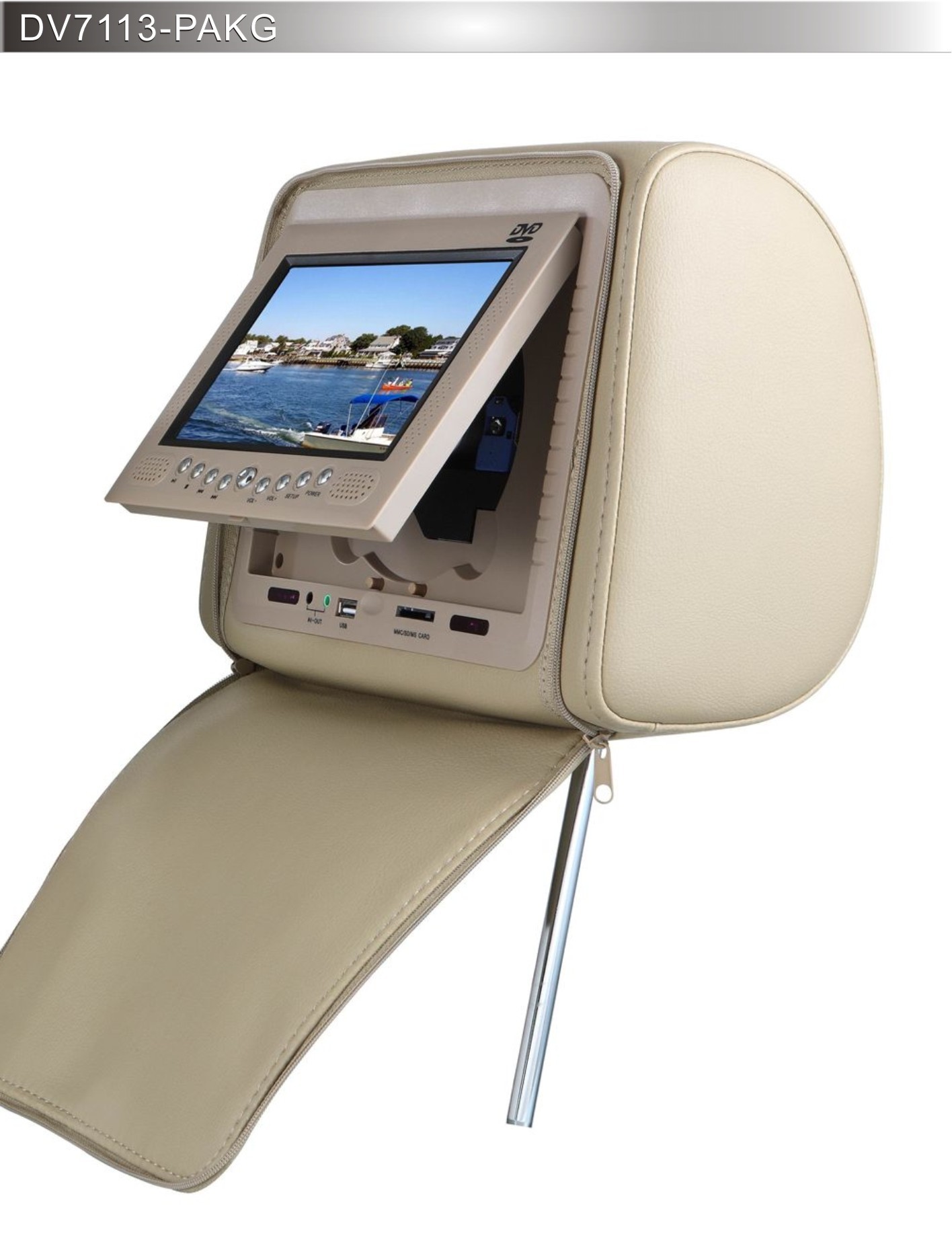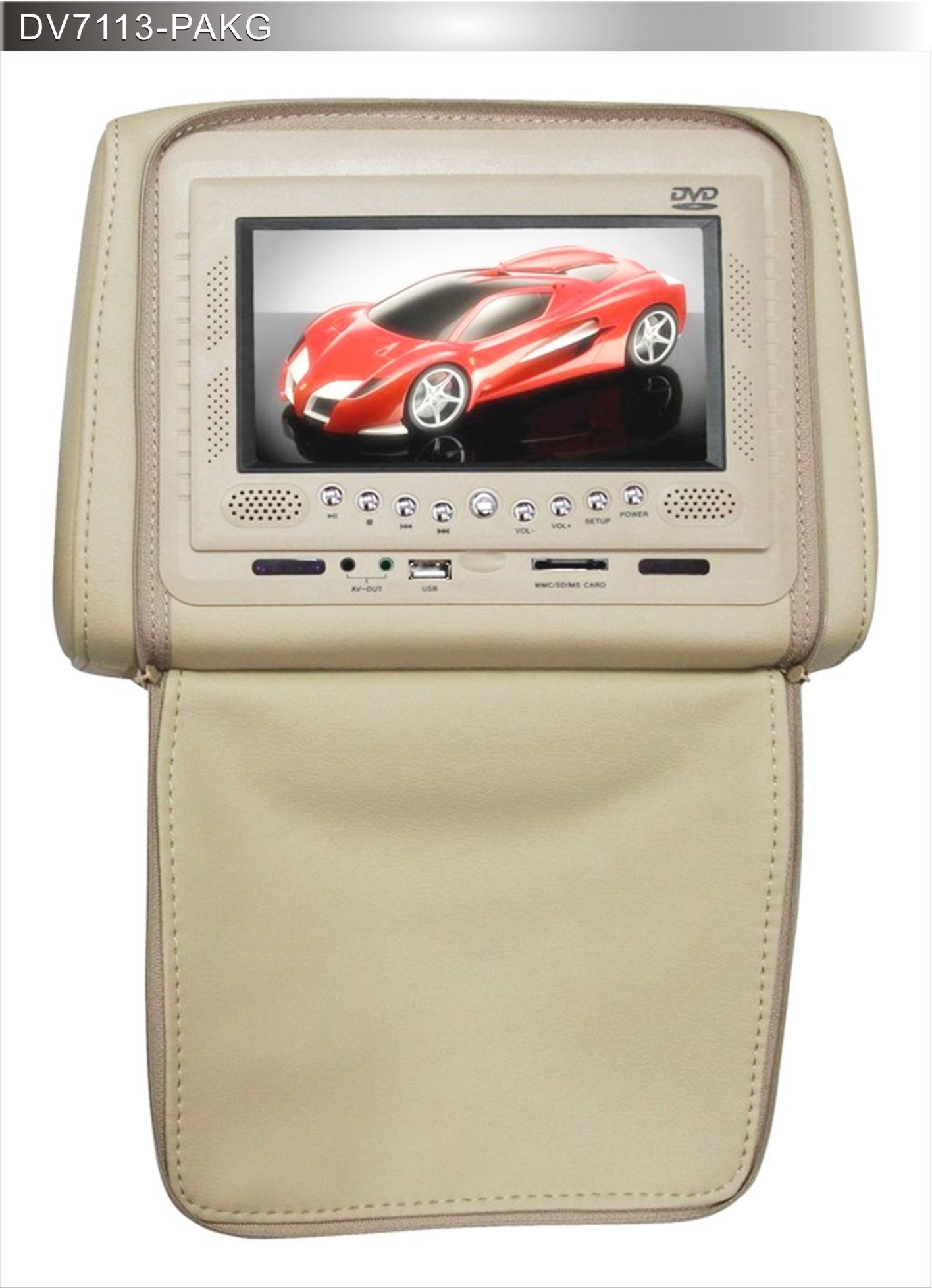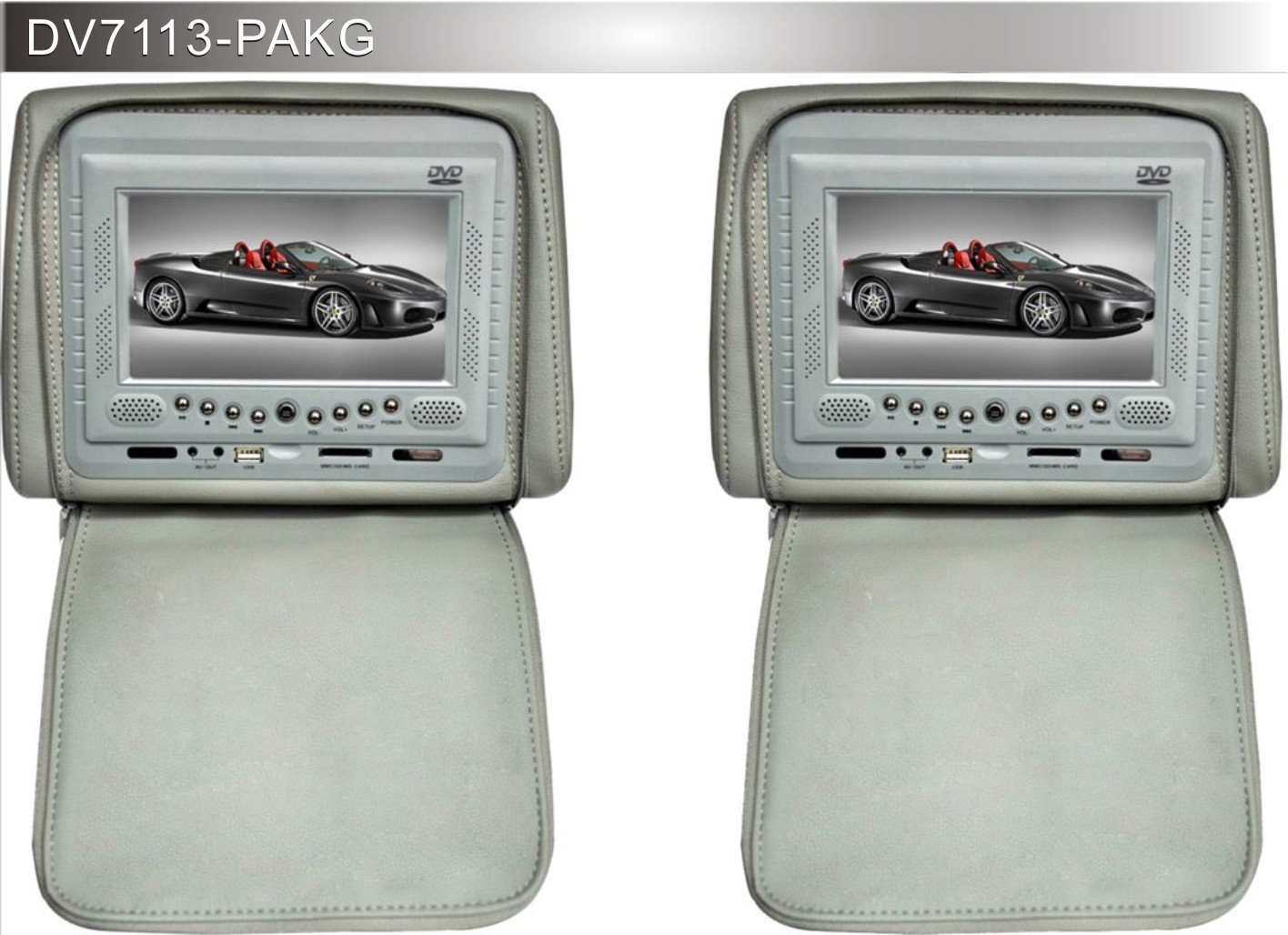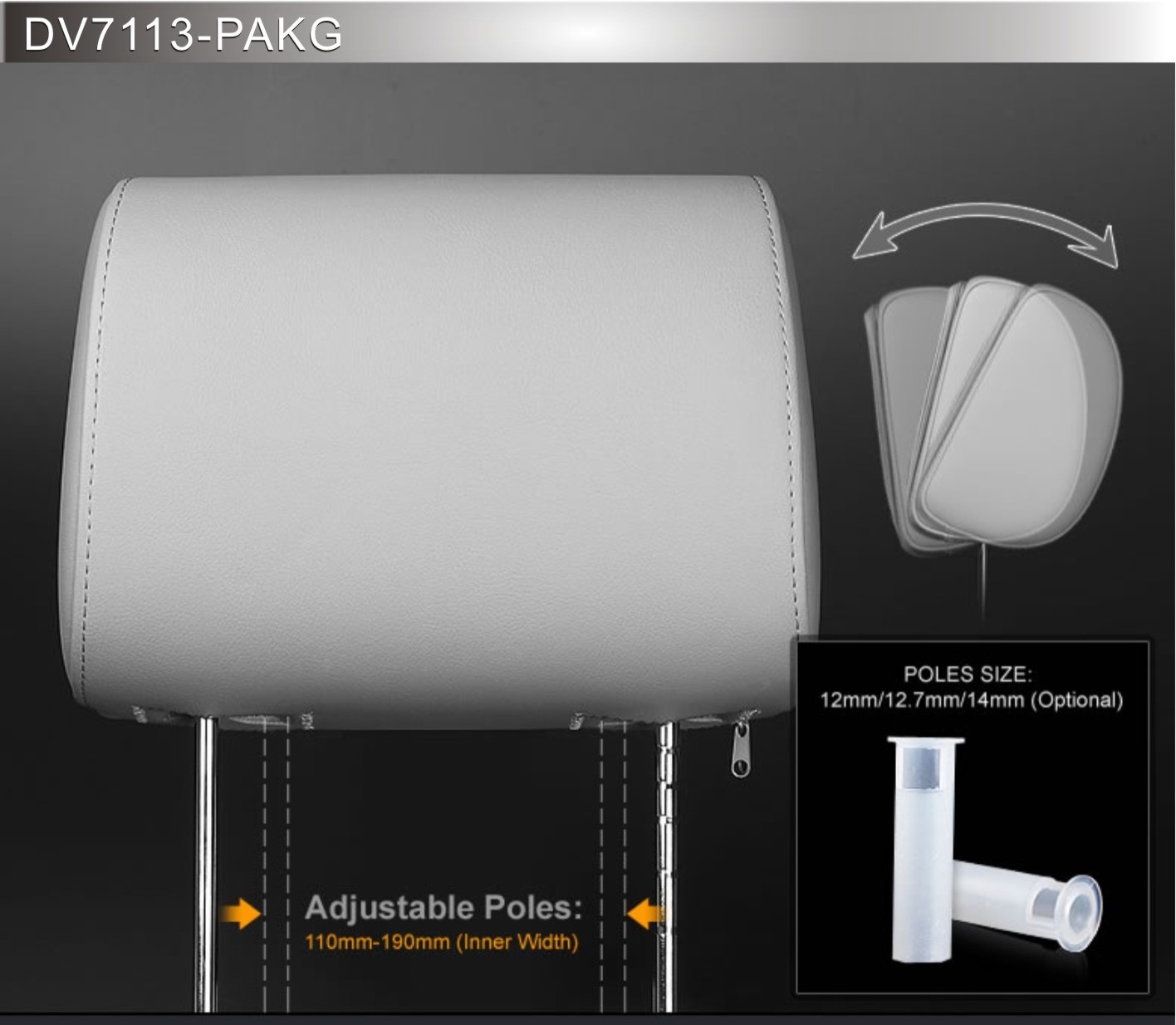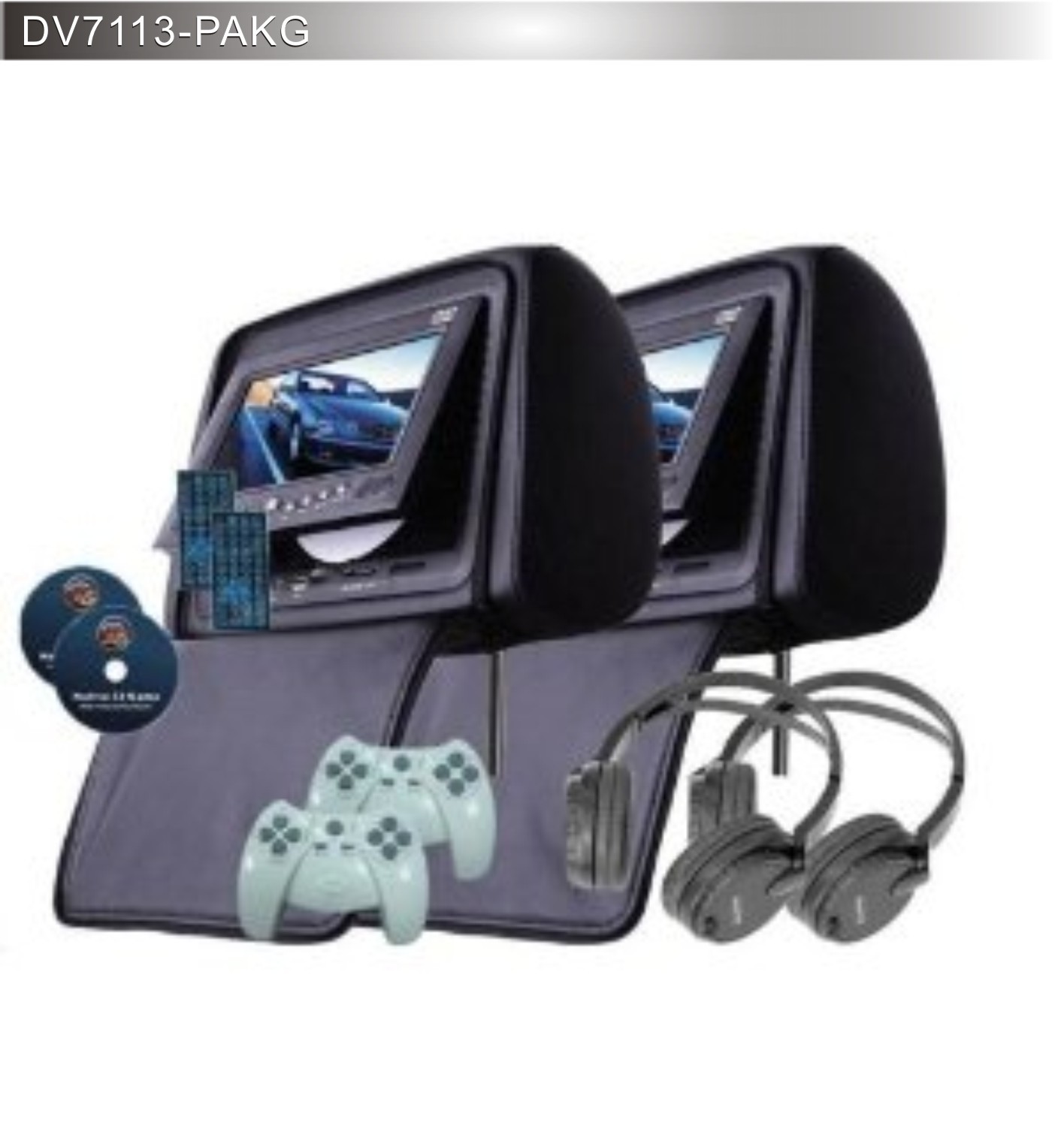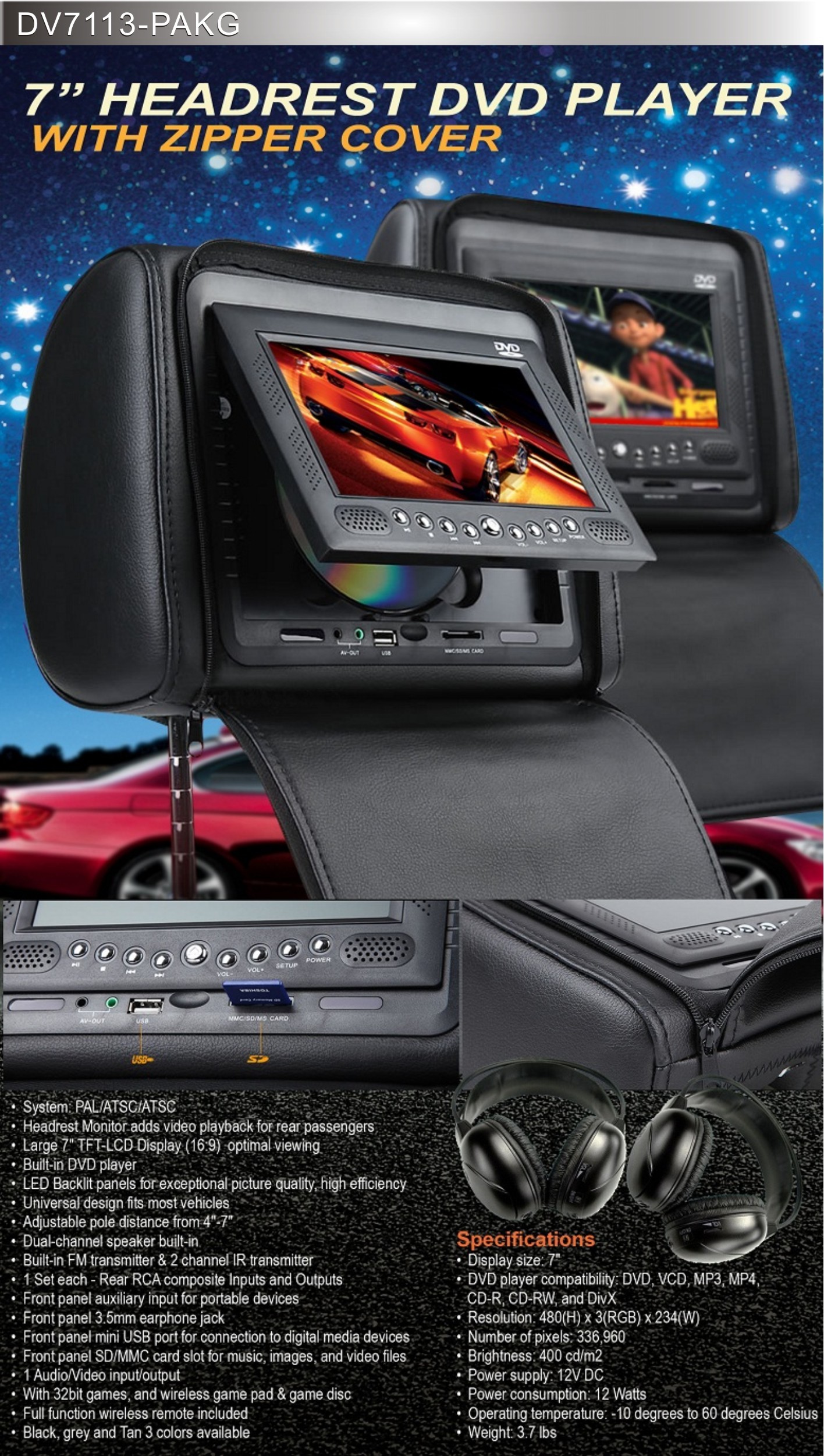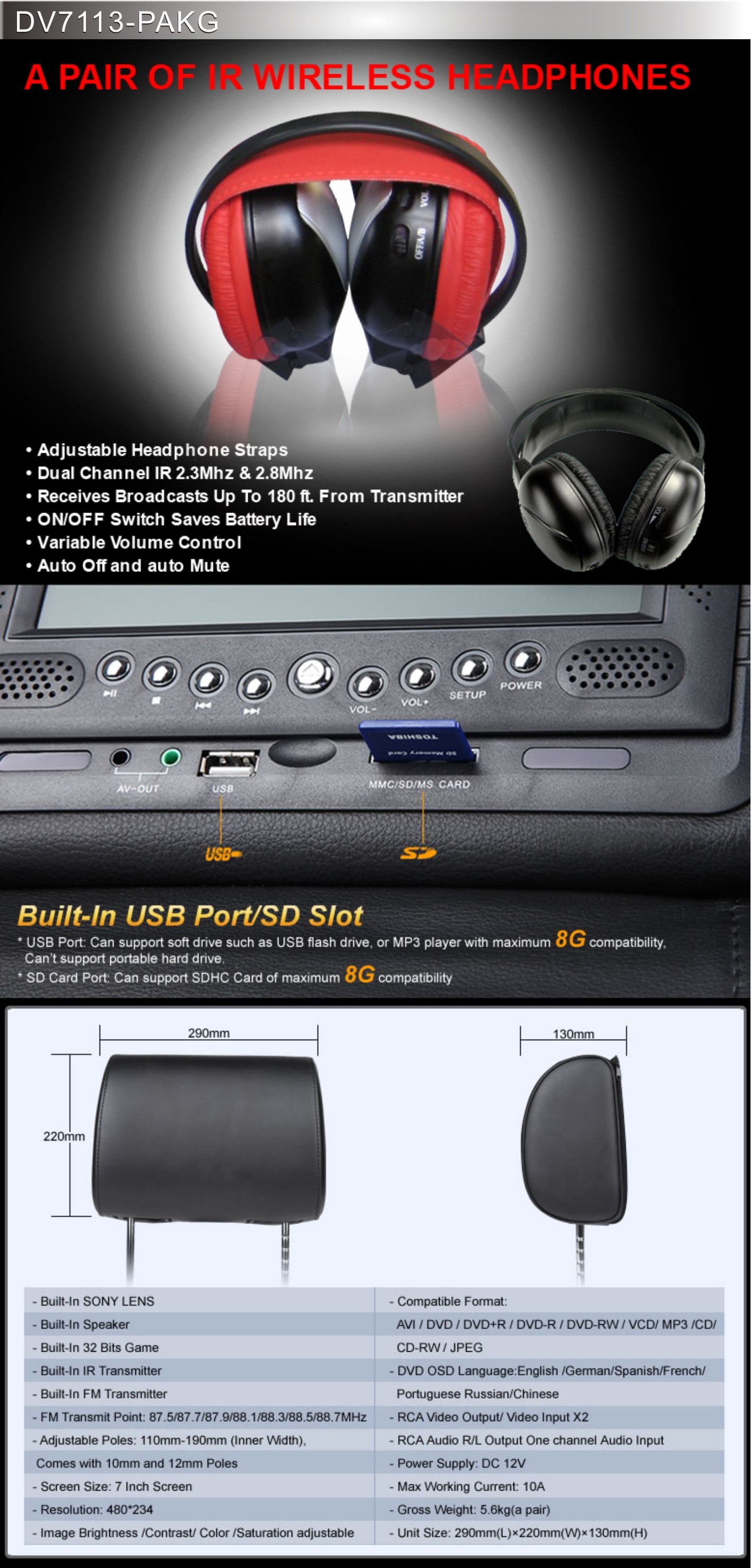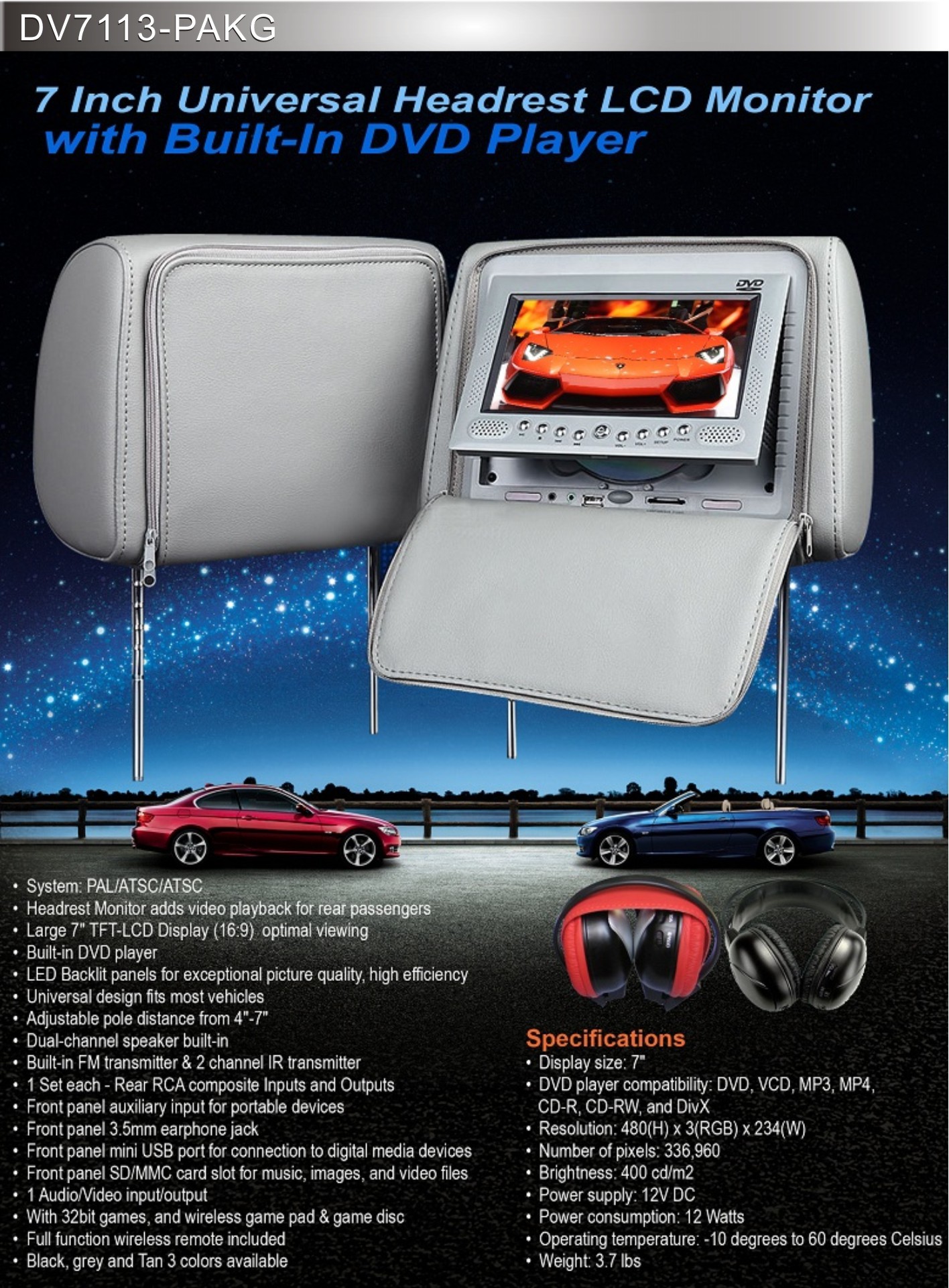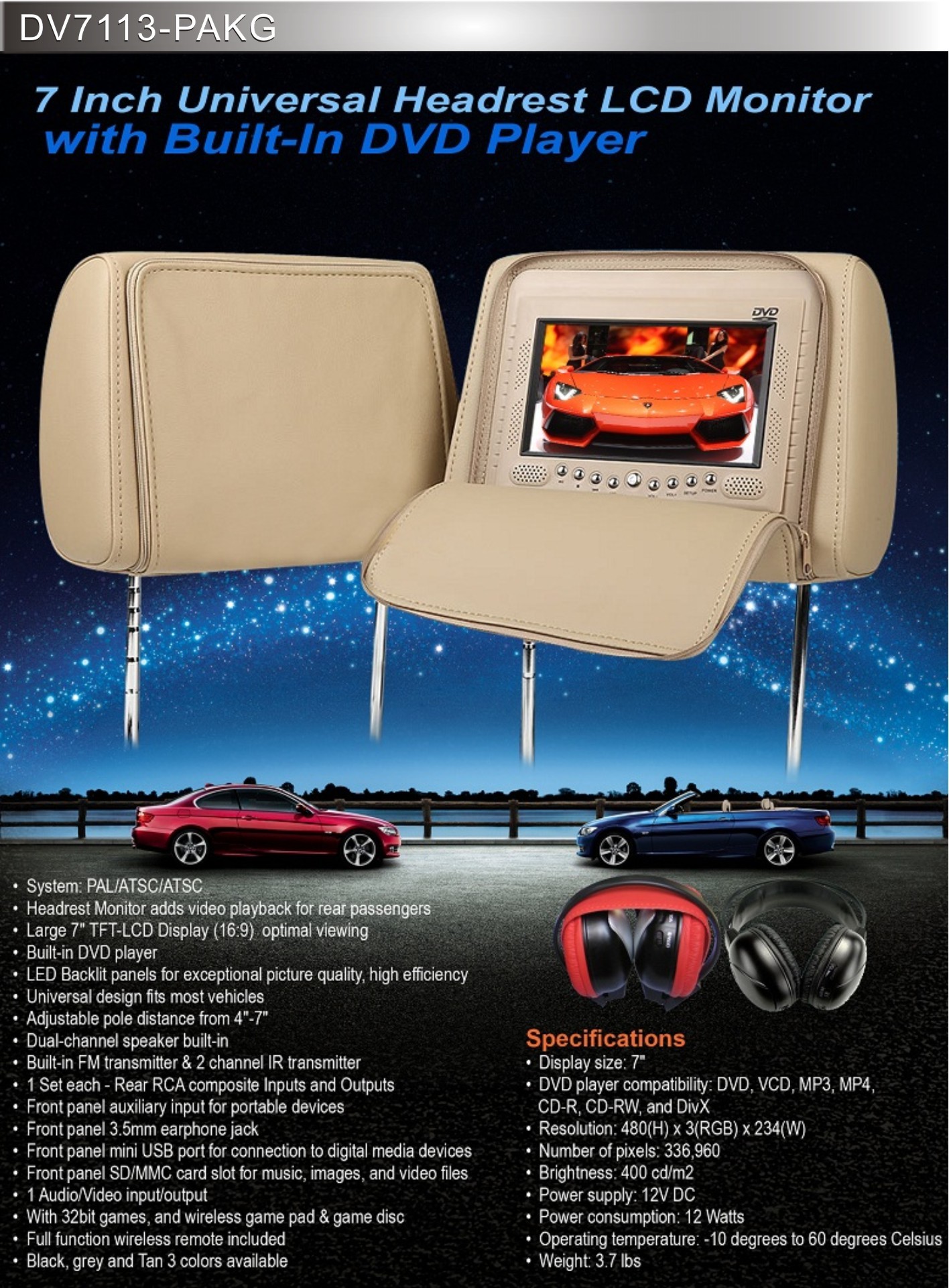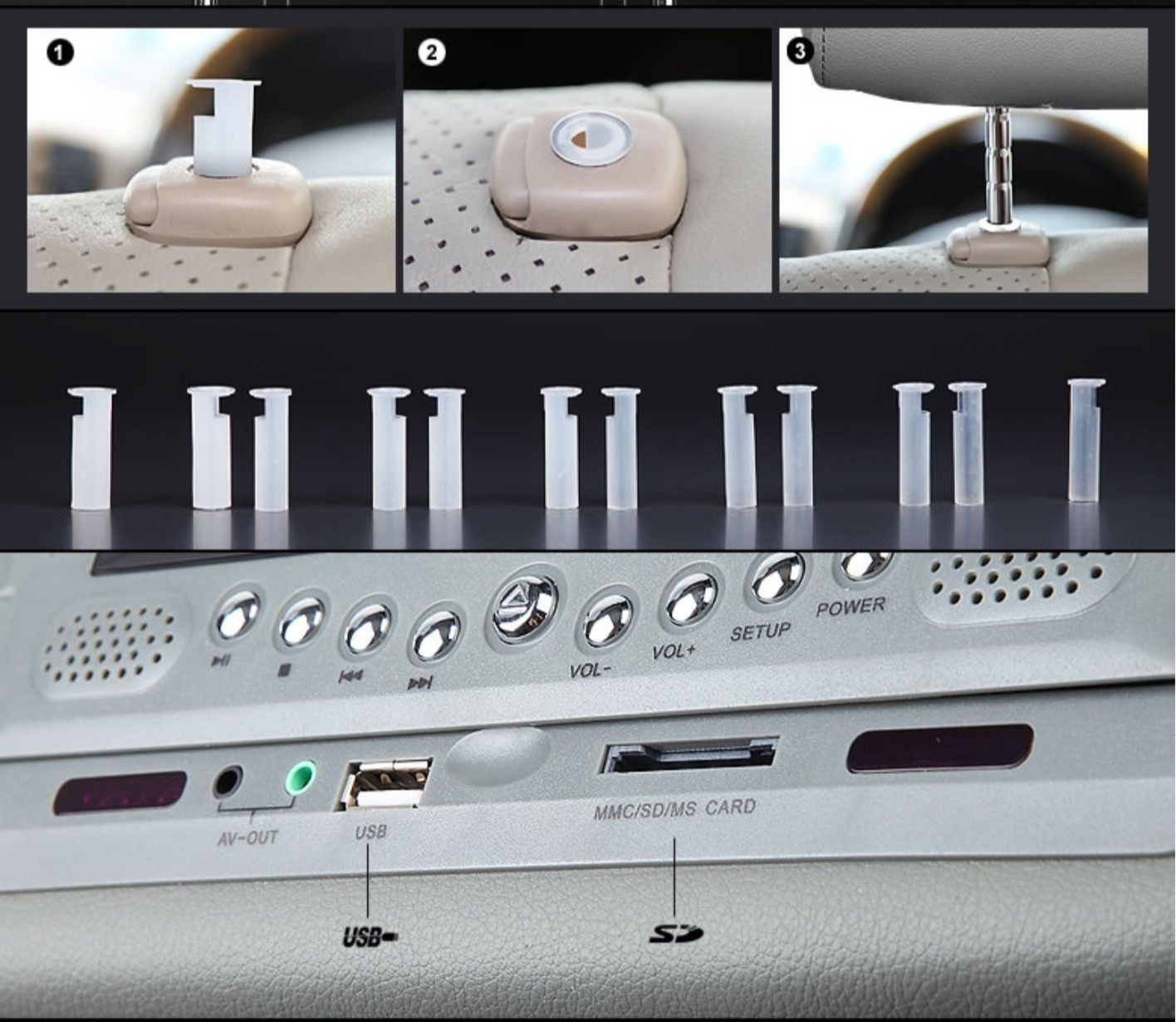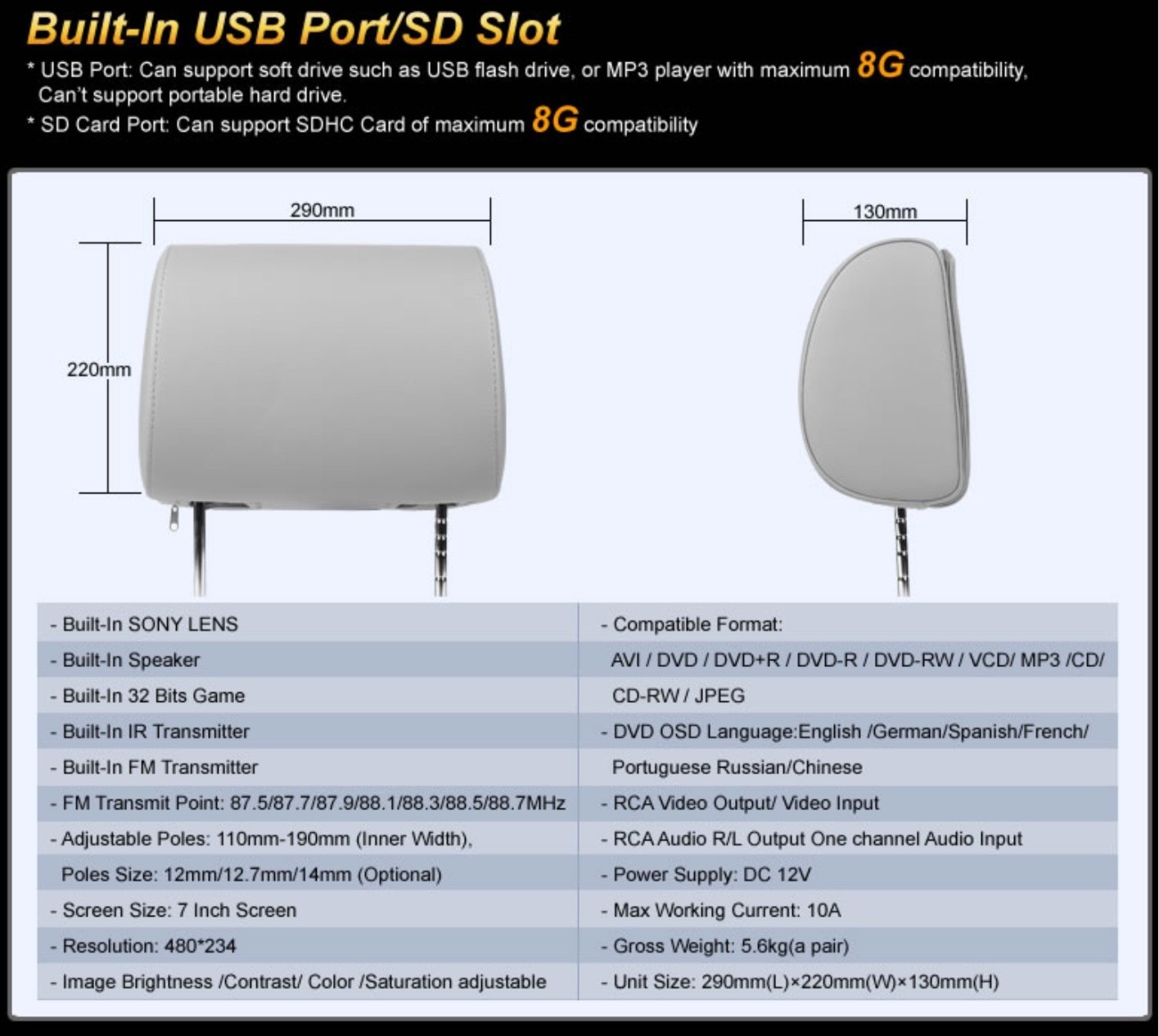 dual headrest dvd player for car
portable car dvd player headrest
dual portable dvd player for car headrest
best portable dvd player for car headrest
headrest dvd player
dvd headrest
headrest dvd
led display
led screen
jynxbox store
dreambox dm800 hd se v2
alarm security system
dreambox dm7080
SIM 2.1 card
A8p card
SUNRAY SR4 V2
SUNRAY SR4 800HD SE SIM
SUNRAY SR4 HD SE A8P card
SUNRAY DM800 SR4 HD SE
SUNRAY 800 HD SE A8P HDMI with WIFI
car dvd player headrest
car headrest dvd player
headrest dvd players
best headrest dvd player
dvd player for car headrest
headrest dvd player reviews
cloth headrest dvd player
cloth headrest monitors
best headrest monitors
headrest dvd system
dvd headrest player
headrest dvd player for car
head rest dvd players
headrests dvd

car blu ray player headrest
portable headrest dvd player
car headrest dvd
headrest dvd players for cars
9 inch headrest dvd player
dvd players in headrest