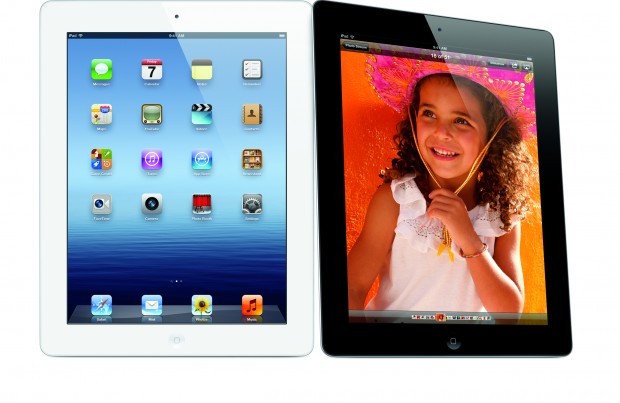 The magical pad is back with new and innovative features! Since the invention of this super cool gadget the experience of mobility and portability of computer has become a treat. The techno-fever has dashed millions of people already. And Apple continues to make improvements in its dashing devices.
Apple remains the king of the touch tablets. It has been setting up trends in the field of technology and others have been following it. With others on the move to make better internet tablets Apple has brought forth its Golden Bow, the iPad 3 or The New iPad as said by Apple.
Many of you may be thinking how to purchase, when Apple accessories are far too expensive than the other electronic devices available in the market. That is a problem indeed! But you can always get Apple discount coupons and enjoy electronic bargain. Though you may not be able to find discounts on The New iPad but there are discounts available on other accessories of Apple. And if you are thinking that there would be discounts for students on iPad 3 then you are gravely mistaken. There are no such discounts available in the market, but if do find some they will be too small to make a difference in the retail price of the iPad. However, Apple products may be expensive but they are worth the price.
With retina display and 2048-by-1536 splendid resolution, this new iPad has made a huge difference. The resolution makes the text on the screen appear razor sharp making it several times easier to read than it was in the previous iPads and other such Android Tablet devices. In the same 9.7-inche display space it has 3.1 million pixels. This is four times the number present in the screen of iPad 2 and a million more than an HDTV screen. Its quad-core graphics processing makes everything incredibly responsive. So playing games and watching videos becomes more than just fun. With all the old features like swiping, scrolling, and pinching you can also edit photos in the new iPhoto, apply titles and transitions in iMovie.
iPhone, iPod and iPad 2's cameras have been phenomenal already and this time Apple has come up with 5-megapixel iSight camera in iPad 3. This smart camera is designed with advanced optics. It shoots photos with high resolution and makes video with 1080p HD. The battery time remains the same (i.e. 10 hours) even after all these extraordinary features.
only € 2,99
However, there is room for improvement in this perfectly fitting tablet that copes with most of the demands of the new generation.
The data transfer from one iPad to another remains an issue. There is no feature built-in for data transfer in the new iPad 3. Those addicted to iPhone and iPod have no problems. But I suggest that Apple should come up with some wireless data transfer technology for its cellular devices. SD card may seem to be an old idea for iPod, iPhone or iPad but I think it is a good way of storing media and data that is not in the format that iDevices can read.
€ 9,90
However, the demands will never end! But 'With greater power comes greater responsibility.' Apple as the king of the computing industry should be ready to face the challenges and prepare to compete with the demands of the present generation.
The problem of high prices, wireless-data-transfer and SD card slot are being addressed in Apple's own way. Like granting of Apple coupons and promo codes to coupons websites is a sure attempt to give discounts on iAccessories. iCloud is an attempt to satisfy 'data-transfer-geeks'. So either the teachos learn the Apple-ways or they keep making Apple aware of their demands. But either way Apple will have to work harder to make its customer happier, not only with sturdy technology but sure discounts to keep the pace!
See more
Apple New iPad: Is It Worth The Upgrade
Top Tips For Extending Your iPad Battery Life
Tags: Apple Accessories, Apple coupons and promo codes, Apple discount coupons, Apple New iPad, iPad 3, iPod, SD card