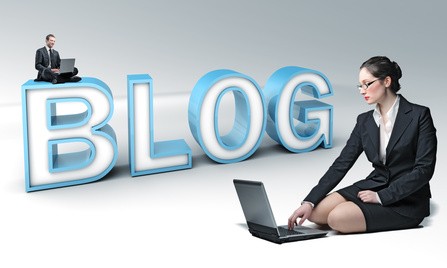 I was thinking aloud some interesting business blogging strategies that you can immediately apply to increase awareness and improve your online business.
1) Offer advice, industry news and insights and guide your visitors on some tips and other opportunities related to your business. This practice will make you an authority in the eyes of customers and visitors. Broadcast important information such as news and current events so that others can learn the important facts. If they miss any reports or updates on the mass media (T.V., radio etc.), they can easily retrieve information from blogs that are updated frequently.
2) Encourage your readers to write comments and suggestions. Their comments and feedback will be helpful because at least you know that someone is paying attention to your services and visiting your website.
3) Take their feedback as a means to improve your overall design, layout, the content, marketing process and other business aspects.
4) Post regularly in your blog. Make it fresh and up-to-date. Having more published content expands your online presence, adds more value, improves SEO, increases keyword searches (and more organic traffic), deepens industrial knowledge and sharpens your writing skills too.
5) Repurpose your blog posts as an ebook, infographic, video, whitepaper, printout or any other forms of media for further dissemination.
6) Allow others to reprint the articles that you have written on their websites. However, they need to ask for your permission with the condition to post them with your resource box (or signature) containing your URLs. This provides more backlinks and thus more exposure to your website.
Business blogging is a great way to be heard. There is no limit with what you want and can do. You can write about your own views, expertise, ideas, opinion, put in pictures etc.
Business blogging has helped many industries improve their businesses and has even taken the careers of prolific bloggers to the next level. Setting up a blog these days is very easy with the famous 5-minute WordPress installation, or you can create a blogger.com account and link your new blog to your website, but like any other work, it takes effort to work your way up. Keep publishing good content that is friendly and interesting so that your readers will frequently visit your blog as a part of their daily habits.