How to follow IMC Blog in GMail
This is an easy way for you to follow the IMC blog posts in real-time, especially when I'm not mailing to my subscribers. I also encourage you to have GMail as a backup or secondary account. You never know when you gonna need it, and this page is one good reason.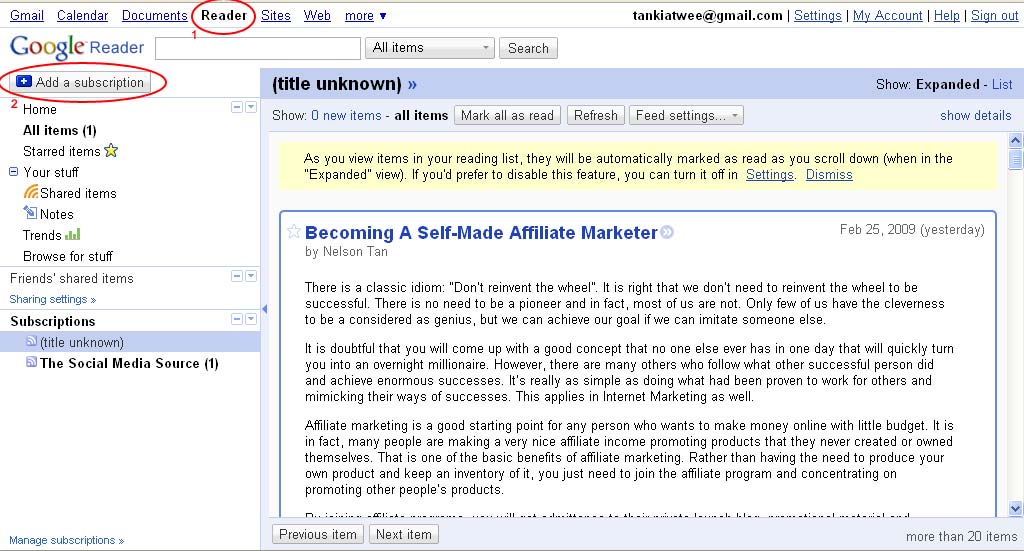 So here is what you do: open a GMail account and login. Click on 'Reader' (see above). You may be asked to fill in a feed address straightaway. If not, click on "Add A Subscription" and put in iblog.at/internetmasterycenter/feed
And you're done! Everytime you need to read up on IMC Blog, just login GMail and click 'Reader'. Thanks for following!